Low tuition costs for Florida residents
Industry Certified Instructors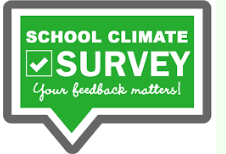 Welcome to Miami Jackson!
Dear Students, Staff, and Supporters:
It is with great pride that we welcome you to Miami Jackson Adult Education Center (MJAEC). We have a vision for MJAEC, which ensures that our institution continues to develop future leaders throughout the world, nationally and internationally.
As we begin our journey to achieving educational opportunities, we will learn about the many higher education and workforce opportunities through numerous educational experiences during your matriculation. At MJAEC, one will find a stimulating and supportive environment that will aid students in reaching their maximum potential and realize their dreams. MJAEC plans to make career dreams a reality. We offer several programs.  The center offers following programs: SMA Academy, ESOL evening classes, Citizenship, and Course Credit Recovery, along with other programs to be added. We are working to position MJAEC to a leading institution of learning with a worldwide impact.
"Awakening Opportunity with a Purpose in Mind"
Sincerely,
The Administrative Team